What is Halo®?
The Halo® Fractional Laser is a groundbreaking advance in skin rejuvenation. It combines ablative (the removal of skin surface) and non-ablative light energy precisely delivered to a targeted area for exceptional skin rejuvenation.
---
Radiant, rejuvenated skin without the downtime.
Beautiful flawless skin with an inner glow is desired by women and men of all ages. At times, environmental damage, scarring, hyperpigmentation or simply the aging process affect the skin and mar your complexion. The Halo® hybrid fractional laser provides a solution to many skincare concerns by building collagen and smoothing skin irregularities, restoring the luminous glow you had when you were younger.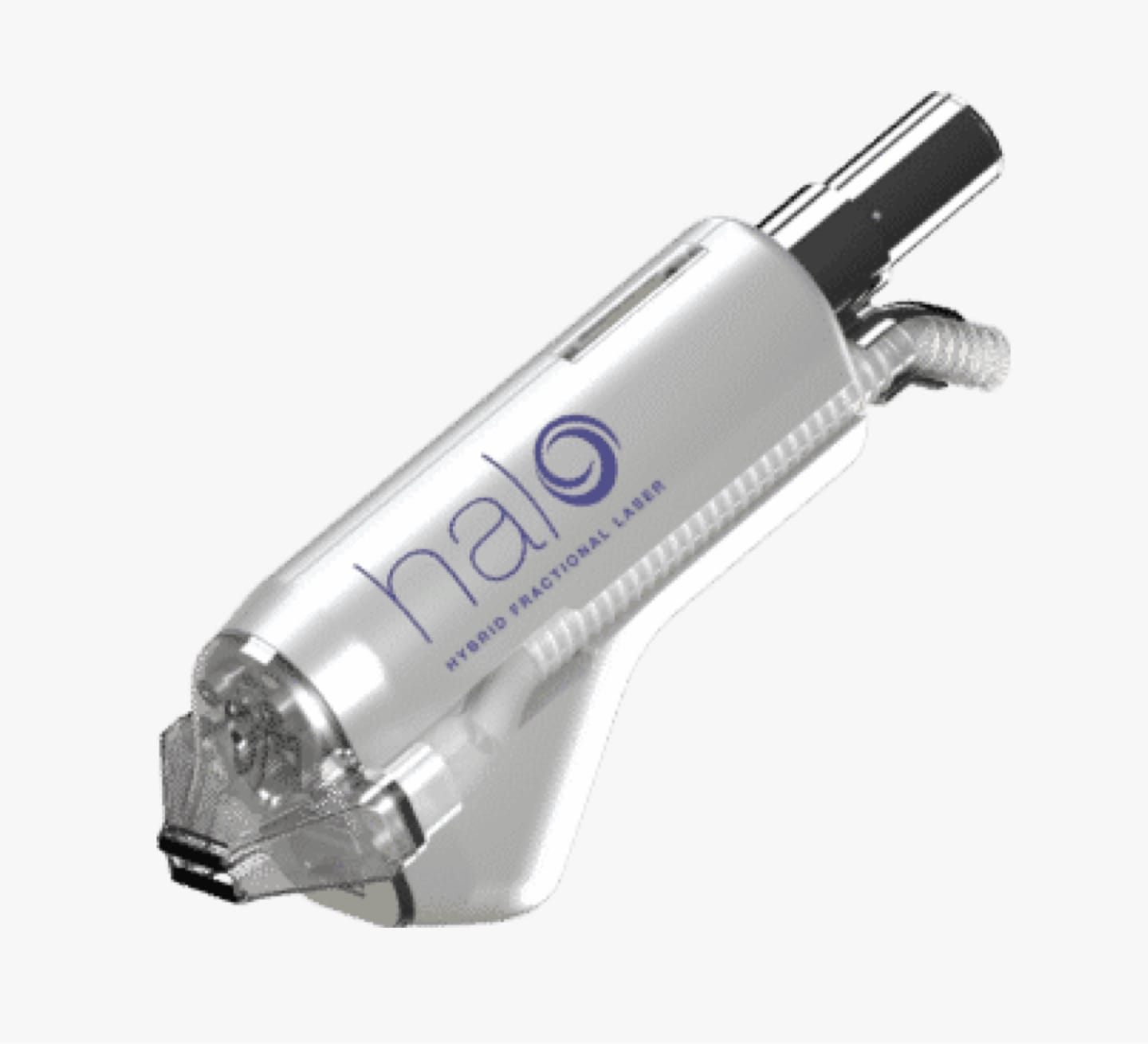 Why is the Halo® system superior to other lasers?
Previous lasers couldn't effectively remove certain types of skin damage, because the treatment was either too shallow or too deep. Halo® can address years of damage by precisely targeting the correct depth for various skin conditions.
Halo® can help your facial skin appear fresh, smooth, and restore a youthful glow. Halo® by Sciton is the world's first and only hybrid laser that offers the benefits of non-ablative and ablative lasers and offers treatments which are customized precisely for you own unique skincare needs. The results – much less downtime and improved results in skin rejuvenation.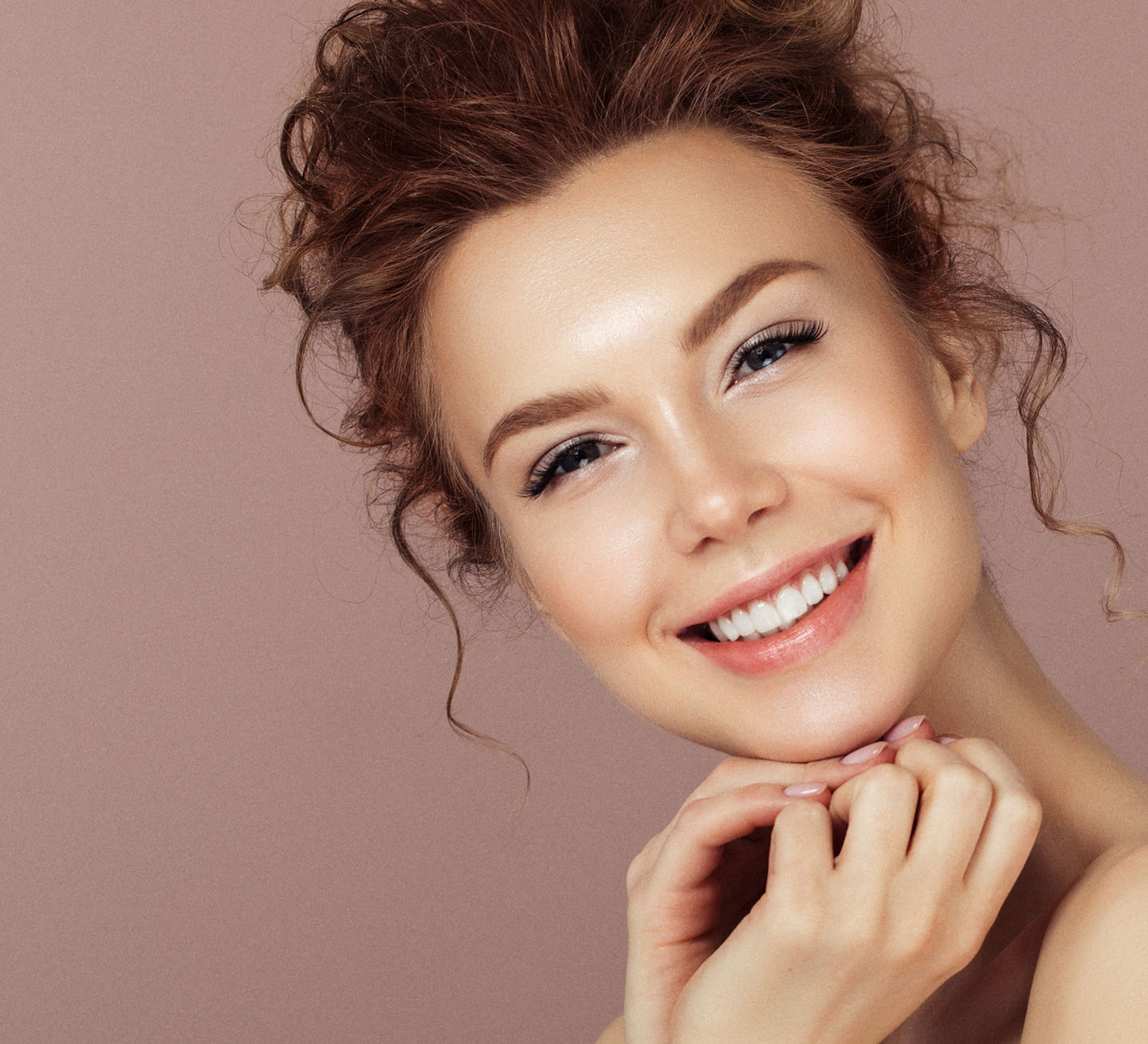 What are the benefits of Halo®?
The Halo® system is highly-effective and can be used on many body areas other than the face for a more comprehensive skin restoration treatment. You can achieve your aesthetic goals more easily and comfortably with Halo®, which offers the following benefits:
More comfortable to experience than older fractional laser treatments
Faster healing
Can apply cosmetics 24 hours post-treatment
Back to your usual activities within a couple of days
Noticeable improvements visible within weeks
Skin continues to improve in the weeks and months ahead
What can Halo® laser treatments do for my skin?
Halo® treatments can precisely target years of damage to your skin, including:
Fine lines, wrinkles
Discoloration (hyperpigmentation)
Sun damage
Restores skin texture
Skin resurfacing
Smooths acne and facial scars
Removes pigmented lesions
Improves enlarged pores
Treats actinic keratoses
Scar revision
What results can I expect?
Halo® is a complete skin rejuvenation treatment. You will see improvements in overall tone and texture in addition to significant removal of discoloration, reduction in fine lines, reduced pore size, while restoring an overall inner glow.
How many treatments do you need?
What's great about Halo® is that you can choose how many treatments you want! Your skin rejuvenation treatment with Halo® may include one or two more aggressive treatments or you may choose to undergo multiple treatments that are less aggressive to achieve a similar goal over a longer period of time. What's right for you? The first step is a private consultation with us at the Center for Aesthetics and Plastic Surgery in Grand Rapids.
What happens during a Halo® laser treatment?
Thirty minutes to an hour before the treatment, a topical anesthetic cream will be applied to your facial skin to make the experience more comfortable. The area being addressed with Halo® is measured with motion-tracking technology to ensure even results. The clinician will treat each measured section by uniformly rolling the Halo® handpiece over your skin until the system registers that your treatment is complete.
What does Halo® feel like?
With a topical anesthetic and integrated cooling technology, most patients experience very little discomfort. The Halo® treatment is typically described as a feeling of heat with occasional prickling sensations which are not hard to experience. After the treatment, most patients will continue to feel warm for an additional 15 to 30 minutes, or a bit longer after deeper treatment levels.
How soon after my treatment can I return to normal activities?
For the first 24 hours, you should keep your skin protected according to our instructions. The following day, most people feel fine and simply return to their normal activities. After the first 24 hours your skin will begin to peel but cosmetics can be applied safely. You will see very little change the first day. After two to three days you will develop a light bronzed appearance. By day three or four your skin will peel, revealing fresh, healthy skin beneath.
When will I see results?
You will see initial results between two and five days after your Halo® treatment, but your skin will continue to improve over time. Most patients see the greatest improvement in issues such as sun spots or other pigment problems within the first two to three weeks. This is followed by a dermal regeneration phase that will continue to improve in the months ahead.
How long will my results last?
Our Halo® results will last for years to come, but you should continue to keep your skin protected at all times using UV sunscreen to protect your new, healthy skin. Each additional Halo® treatment you get will only improve the results, giving you even better-looking skin.
Why choose Dr. Steven Ringler for Halo® treatments?
Dr. Steven Ringler is a board-certified plastic surgeon who has established a luxury private clinic in Grand Rapids. He has selected Halo® as the system to help his patients look and feel younger and more attractive by rejuvenating, repairing, and resurfacing damaged skin.
Dr. Ringler is not your average physician; he is the recipient of many awards and honors reflecting his dedication to achieving superior results. These honors include being listed in U.S. News and World Report as being among the best plastic surgeons in the nation, a RealSelf Top 100, and many others. Your treatment will be overseen by an accomplished plastic surgeon who is recognized as being among the finest in the nation. The first step is a private consultation. We invite you to discover the premier skin rejuvenation center in the area. Call us today.