Skin care product choices abound, and it's often confusing to know what really works, what is hype and what products work well together. At the Center for Aesthetics – Skin Care, we evaluate every skin care product we sell, for its benefit, medical and scientific value, effectiveness, ease of use, and its compatibility with other products. Quite simply, we won't use or sell you something we have not tested and tried ourselves; we also won't sell you something with false claims.
---
Neauvia Advanced Care System
We are proud to be the first in Michigan to provide the NEAUVIA Advanced Care System product line that has been available in Europe for many years. Skin health and improving appearance is possible with the use of this advanced skin care regimen in conjunction with aesthetic treatments to improve skin appearance from the inside and out. The ingredients focus on multiple skin health levels for hydration, stimulation, nourishment, and protection.
Moisturizers
These restorative and protective creams provide moisture and hydration while stimulating the skin's vitality and improving its texture and structure: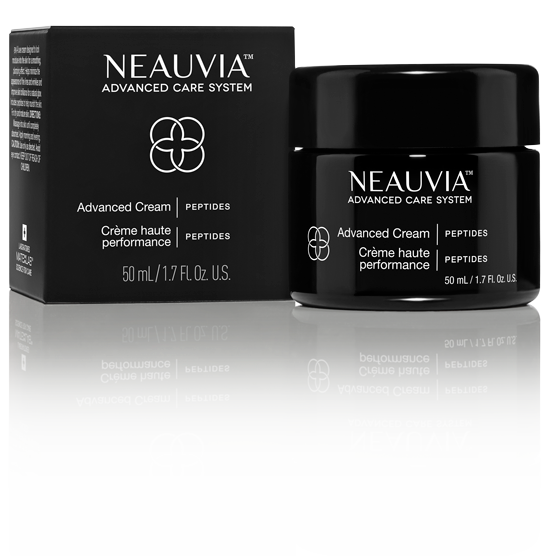 Advanced Cream
A luxe cream designed to lock moisture into the skin for a smoothing, plumping effect. Helps minimize the appearance of fine lines and wrinkles and improve skin brilliance for a natural glow. Includes peptides to help nourish the skin. Key benefits include nourishing, moisturizing, regenerative, and anti-aging. Pairs well with serums and the Eye Fusion Cream and can be applied to the face, neck and décolleté.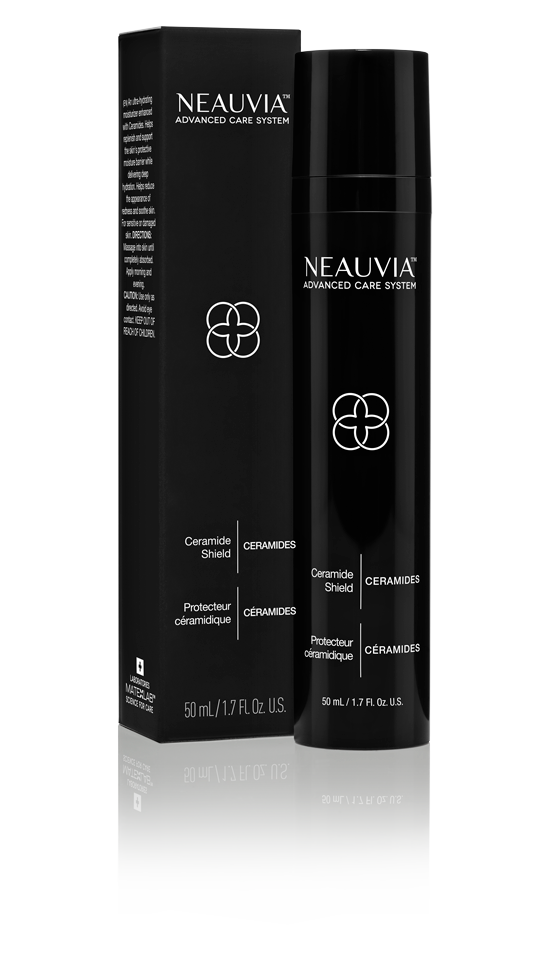 Ceramide Shield
An ultra-hydrating moisturizer enhanced with ceramides. Helps replenish and support the skin's protective moisture barrier while delivering deep hydration. Helps reduce the appearance of redness and soothe skin. Key benefits include hydrating, reduces redness, re-balancing, improves texture, and soothes. Pairs well with serums and the Eye Fusion Cream and can be applied to the face, neck and décolleté.
Serum
The serums have concentrated formulas that support individualized skin care needs by providing focused and targeted benefits through skin stimulation and protection:
C-Shot Serum
Serum containing a high concentration of Vitamin C to help protect against environmental aggressors and oxidative stress. Helps reduce the appearance of fine lines, wrinkles and hyperpigmentation to leave skin with a brighter-looking, youthful appearance. Key benefits include brightening, improves elasticity, evens skin tone, and protects. Pairs well with Advanced Cream and can be applied to the face.
Treatments
Our treatments include focused formulas that work head on to improve specific concerns such as under eye circles, acne and dull skin: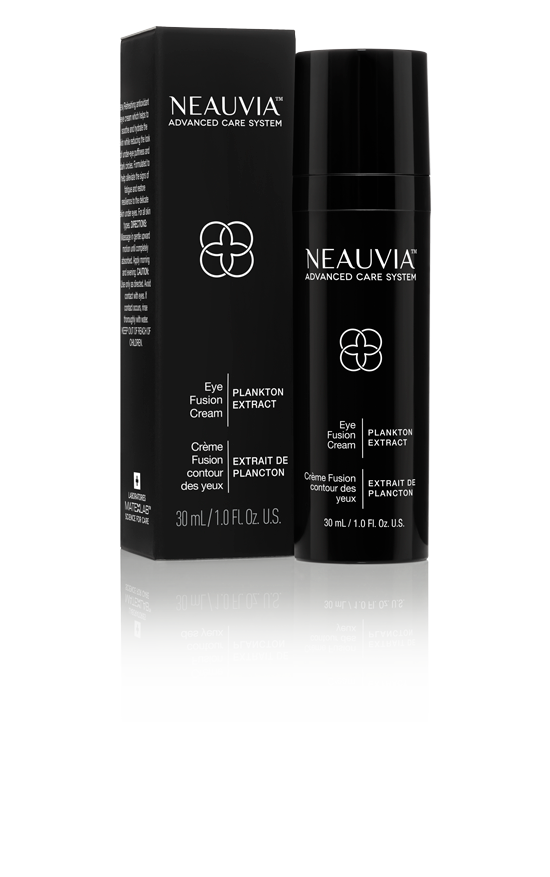 Eye Fusion Cream
Refreshing antioxidant eye cream which helps to soothe and hydrate the skin while reducing the look of under-eye puffiness and dark circles. Formulated to help alleviate the signs of fatigue and restore resilience to the delicate skin under eyes. Key benefits include reducing puffiness and reducing dark circles. Pairs well with Advanced Cream and can be applied to the eye area.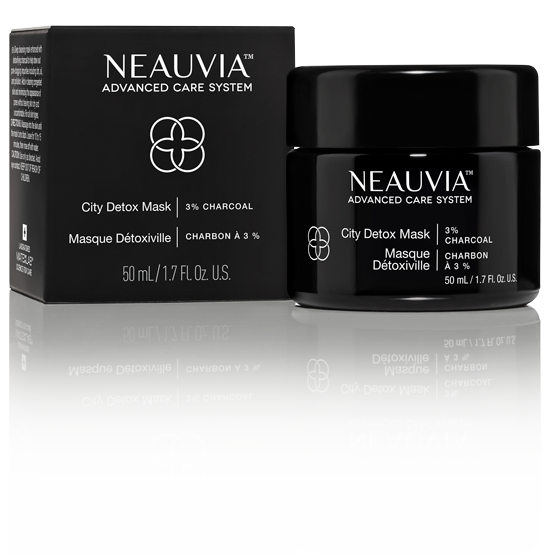 City Detox Mask
Deep cleansing mask enhanced with detoxifying charcoal to help draw out pore-clogging impurities including dirt, oil, and pollution. Aids in clearing congested skin and minimizing the appearance of pores without leaving skin dry and uncomfortable. Key benefits include purifying, detoxifying, brightening, and smoothing. Can be applied to the face.
We carry many products unique to our practice: products for general daily skin cleansing and protection, and specially formulated products designed to target individual skin types and conditions that will dramatically improve your skin.
Avene
NEAUVIA Advanced Care System
Clarisonic MD Skin Care Brush
Dermaquest
GlowBiotics MD
La Roche-Posay
Latisse (eyelash enhancer)
NeoCutis
Nia24
Revision
Sarah Explains Skin Care Products That Are Available
Katie's Morning Skin Care Routine
Katie's Evening Skin Care Routine
Experience the best in skin care by scheduling a consultation with our medically-trained, licensed aesthetician, Amber Peters, who will help you integrate the most effective products into your daily skin care routine. Amber has over 15 years of experience in plastic surgery and dermatology. Let Amber's passion for aesthetics and skin care assist you in finding the very best products and services for your skin.