Best Age for a Facelift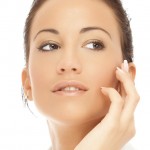 My patients often ask me what is the best age for a facelift. They are concerned about whether having a facelift too soon might necessitate more procedures down the road. On the other hand, they don't' want to wait until it's too late or they are too old to be a good candidate for a facelift. Regardless of age, no one in my practice wants to appear over-corrected; the much dreaded "wind-tunnel" effect.
Facial rejuvenation is a specialty area of mine; I was the first plastic surgeon in Grand Rapids to perform the limited- incision MACS lift over 10 years ago, and I assure you, age alone has very little to do with deciding on the right time to have a facelift. More important factors include; general health of the patient, skin quality, wrinkles, laxity of the face, jowls, environmental damage, genetics, realistic expectations about what a facelift can and cannot accomplish, along with knowledge about other surgical and non-surgical options that are available for facial rejuvenation. These are factors we address regardless of the age of the patient.
A recent study published in the May 27th issue of Plastic and Reconstructive Surgery addressed the complication rates in facelift patients based on age. The clinical study, conducted by Dr. James Zins, Chairman of Plastic Surgery at the Cleveland Clinic, evaluated whether patients older than 65 years were at higher risk for medical complications after a facelift than their younger counterparts. The three- year study included 216 patients and evaluated 148 women under the age of 65 and 68 women over the age of 65. When screened properly, the study showed no statistically significant difference in the complication rate between the two age groups.
When it comes to deciding whether or not to have a facelift, age alone should not be the determining factor. Beauty has no expiration date, and there are more options available than ever before for keeping your skin and face beautiful for a lifetime. Please remember when seeking plastic surgery, select a board certified plastic surgeon to ensure the best results, and a member of ASAPS if you are considering a cosmetic procedure.