Best Time for a Facelift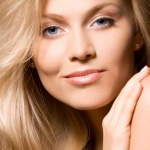 Deciding the best time for a facelift is a personal decision and is not determined by age alone. Once skin has begun to show signs of deepening wrinkles, loosening or jowling, is the time many patients opt for surgical solutions. This can occur anywhere from the 40's through 70's. Today, younger men and women than ever are opting for facial plastic surgery or a MACS lift, so that they enjoy longer lasting results. There are several reasons why this may be desirable.
It has been shown that patients with more skin elasticity tend to have better and longer lasting results. Additionally, once skin has lost its elasticity, more skin needs to be removed or tightened to achieve the desired result, sometimes offering less satisfactory outcomes.
With facelift techniques such as the MACS lift, there is much less recovery time than with a standard SMAS facelift. There is less scaring, bruising and downtime. This seems to be desirable to patients of all ages who no longer have the ten days to two weeks to slip away on vacation while healing.
Many patients today opt for combination procedures while in their 40's and 50's, such as a MACS lift with a blepharoplasty (eyelift) or in combination with a necklift or fat-grafting. There are more personalized techniques than ever for facial rejuvenation.
Some patients are opting for PrecisionTX, a minimally invasive laser technique that reduces fat and tightens skin in the lower face and neck. This particular surgery offers minimal downtime and very nice results for the right patient.
Additionally, many people prior to or after a facelift benefit from non-invasive techniques such as Ultherapy (ultrasonic device for lifting and tightening the skin) and Exilis Elite, which uses radiofrequency to help the skin develop collagen and reduce wrinkles around the mouth, and eyes. It can also help reduce fat and improve the skin of the neck, décolletage, knees and arms.
Ultimately, the right time to seek out facial rejuvenation is when you notice some signs of aging that you'd like to reverse. A typical facelift turns back the clock by about 10 years. The aging process continues, but the procedure tends to be long lasting. A private consultation with a board certified plastic surgeon is a good first step in discovering all the options that exist for facial rejuvenation.
For more information about facelifts, please contact Dr. Steven Ringler for a private consultation.