Botched Plastic Surgery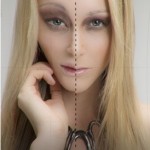 Botched, a new reality TV show on the EChannel at ten on Sunday night, features two Beverly Hills plastic surgeons, Dr. Terry Dubrow and Dr. Paul Nassif who spend the hour attempting to repair botched plastic surgery performed  by less than qualified surgeons.
Strangely fascinating, the show has a wide assortment of individuals who, for whatever reason, have ended up with bad results from previous surgeries. From upside down implants to guys who have spent money attempting to look like Madonna or Justin Bieber, it seems the stranger the better.
Although the doctors do a good job repairing some of the damage done by unqualified surgeons, the truth is, repairing botched surgery is never easy. Expectations regarding results must be lowered because of the previous damage done. At times, repairing the damage from botched plastic surgery is impossible without making the result even worse. This is true regardless of the qualifications of the plastic surgeon.
There is also the psychological component that doesn't seem to be dealt with on this show. Body dysmorphia, those who have unrealistic expectations or are psychologically unstable seem to be some of the prime patients on the show. Although it might make for good TV, those individuals don't always make the best patients. There are also some participants who have, unfortunately,  been duped by those who are board certified in plastic surgery or claimed to be, and still had poor outcomes.
It is my hope that the take away from this show, if there is one, is that it is far better to seek out a very experienced board certified plastic surgeon with particular expertise  who will give you a great result the first time around, and be available to you should you require further enhancements, than to try to search for the best bargain when it comes to your body or face. Bottom line – be smart and do your homework,  you really don't want to end up on Botched.
Please call Dr. Steven Ringler   at the Center for Aesthetics and Plastic Surgery if you would like to schedule a private, personalized consultation.