Bullying and Plastic Surgery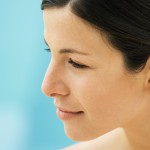 Dumbo, Fatso, Beanpole, Hook-nose; these are some of the names kids are called at school or in their neighborhood if their body or facial features don't fit the norm. This is not a new phenomenon. There have always been some kids or bullies who have taunted others, often in a shallow attempt to boost their own shaky self-esteem.
The difference today is that some parents try to help their children through these troubled years by the offer of plastic surgery to help correct the perceived problem. A recent poll by RealSelf indicated that 67% of parents would allow their children to have cosmetic surgery if it would help them from being bullied at school.
A recent news story about a 14 year- old girl, Lynda Ilse, from Georgia brought this story to light when constant taunting by school bullies about her ears, which were larger and flatter than the norm, convinced her mother that plastic surgery was the answer to her problems. Lynda was born with bilateral lop-eared deformities on both ears, a condition where the person is missing the folds within the ear and the bowl of the ear sticks out. She said school used to be a nightmare because she was constantly taunted about her appearance.
Lynda received complimentary plastic surgery from the Little Baby Face Foundation, a New York based organization that provides free surgeries around the world for children with facial deformities who have a financial need. Lynda received an otoplasty, which pins the ears back and a chin implant, which have radically changed her appearance. Her mother doesn't see it as any different than kids who have misaligned teeth getting braces.
According to news reports, following her plastic surgery procedures, Lynda feels much more confident about her appearance and it has been a big boost to her self-esteem, but she admits she would not have considered the procedures if she had not been tormented about her appearance.
This certainly begs the question of whether we are asking the victims of bullying to conform to pressures of bullies rather than punishing the perpetrators. Regardless of appearance, all kids should be able to go to a school where they feel valued and respected. Unfortunately, as a society, we still have a long way to go.
According to The American Society for Aesthetic Plastic Surgery, ear surgery, or otoplasty, is the most common plastic surgery procedure among teens, with over 11,000 surgeries performed last year. When an actual physical deformity is involved, this type of surgical intervention can be helpful. Rhinoplasties are another very popular procedure with teens. However, for children or teens who feel the need to change their appearance due to bullying, much consideration should be given. They may be giving away too much of their power to the bullies. It is the parents, communities, and school policies that need to regulate the bullying of students by their peers. We need to guide our kids through these difficult years by focusing on their strengths and help them understand, if possible, the dynamics behind the bullies behavior.
If you would like to learn more about otoplasty, or rhinoplasty, please contact Dr. Steven Ringler for a complimentary consultation.