Chin Implants Gain Popularity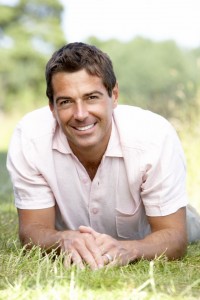 The recent 2011 statistics by the American Society of Plastic Surgeons indicate there has been dramatic rise in the number of chin implant surgeries performed in the U.S. with a 71% increase since 2010. There has been speculation as to whether chin implants are going to be "the new breast implants", meaning are they destined to become the most popular cosmetic surgery procedure. Coining the word "chinplants" the local media pundits are trying to determine the reason behind the sudden jump in this plastic surgery procedure. There has been some thought that people video chatting are looking at themselves online and not liking their image. Most of us look down at our computer screen probably highlighting a double chin or weak facial contour. Not the most flattering position in which to view yourself.
In my plastic surgery practice, many patients request chin implants to improve their facial contour and often reduce their neck through liposuction or SmartLipo at the same time. Chin implants combined with a facelift, MACS lift or rhinoplasty are other popular procedures and may provide better balance to the face.
For patients uncertain as to whether a chin implant will be the look they are seeking permanently, there is also the option of liposculpture of the neck, combined with a facial -filler, such as Radiesse, to help augment the chin. The results of the Radiesse will last for about a year. At that time, patients have the option of going with a chin implant or continue the use of Radiesse.
Whatever the actual reason for the boost in popularity of chin implants, there were 10,593 chin implants performed on men last year (a 76% rise from 2010) and 10,087 for women (a 66% rise from 2010). Even with the combined 71% boost in numbers of chin implant surgeries, breast augmentation remained the number one procedure according to ASPS, with 307,000 performed in 2011 (representing a 4% increase over 2010). If this is a contest, it doesn't look like chin implants will be catching up anytime soon.
If you would like to explore how chin augmentation may help improve your facial contour or balance your facial features, please call Dr. Ringler today to set up a complimentary, confidential consultation 616-328.8800.