Considering Breast Implants? Learn about the IDEAL IMPLANT®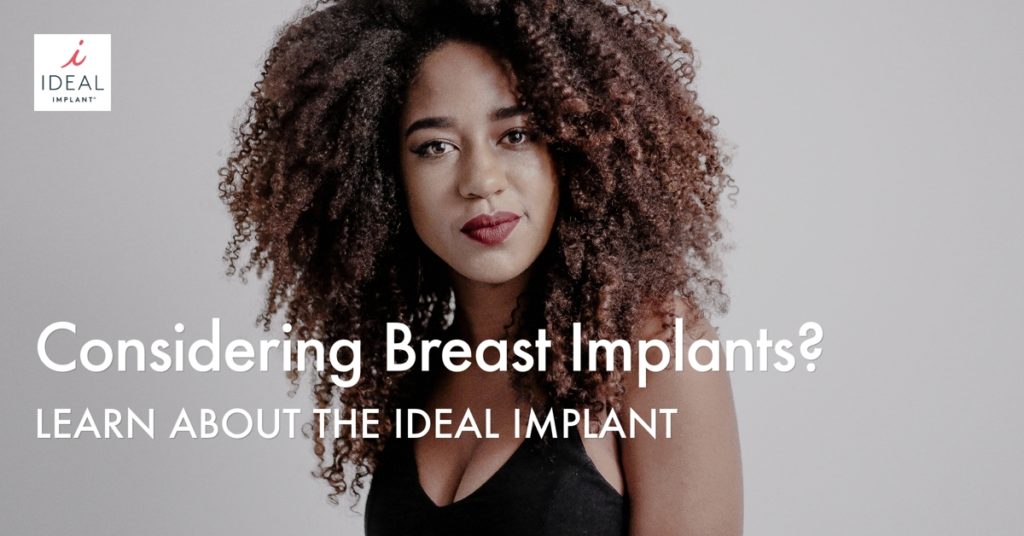 All breast implants are not created equal. Silicone gel implants are known for their realistic look and feel, but come with the risk of "silent rupture." Saline implants offer safety and security, but when filled incorrectly may lack the natural feel of breast tissue. For many years, women were forced to choose between the peace of mind that comes with saline and the beauty of silicone gel. Now, women no longer have to compromise. A new, innovative implant is available—IDEAL IMPLANT® Structured Breast Implants offered by Dr. Steven Ringler.

The Latest in Implant Technology
The IDEAL IMPLANT is a technology-driven implant option that was developed to meet the needs of women. Due to its advanced internal structure, the IDEAL IMPLANT has the benefits, without the compromises, of both silicone gel and saline breast implants. It is made up of a series of shells nested together that hold two separate chambers filled with saline. This unique design:
Provides a realistic look, natural feel, and youthful shape

Supports the upper pole of the implant to prevent collapse when upright

Reduces the wrinkling, rippling, and folding that may be associated with saline implants

Controls the movement of the saline to mitigate sloshing and eliminate the "water-bed" effect
"Silent Rupture" and MRI Scans
Unlike silicone gel breast implants, The IDEAL IMPLANT has no risk of "silent rupture," and therefore requires no MRI scans to detect such an issue.  A woman can always verify her IDEAL IMPLANTS are intact by simply looking in the mirror. A "silent rupture" occurs when a silicone gel implant begins to leak sticky silicone gel into the surrounding tissue of a woman's body without her knowledge. Watch our video to learn more about "silent rupture."
IDEAL IMPLANT Structured Breast Implants with Dr. Ringler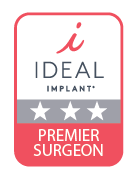 The IDEAL IMPLANT is only available to plastic surgeons who are board-certified or eligible for certification by the American Board of Plastic Surgery. Dr. Steven Ringler is an IDEAL IMPLANT Premier Surgeon, and is dedicated to offering women  implant options that help them achieve their goals. He explains the advantages of the IDEAL IMPLANT:
"I like the safety of saline over silicone gel. I don't think that women are going to get MRI's to monitor their silicone gel implants. I've taken out hundreds of ruptured silicone gel implants during my career. It's a big operation. If I never see another silicone gel implant related problem, I'd be very happy. With a saline implant, if it leaks, it's a very easy thing to change. There's  minimal downtime, and is a minimal inconvenience to the patient. They're not subject to monitoring. If the patient comes in for an exam,or if they look at themselves in the mirror, they can tell if their implant is leaking. I do think that the double lumen of the IDEAL IMPLANT is nice because it's never going to totally deflate. Patients don't have to worry about that, and that seems to be reassuring to some patients. As I use the IDEAL IMPLANT, I like the results I've been achieving, and the fact that they feel natural. I can't tell the difference between the IDEAL IMPLANT and a silicone gel implant when I examine a patient. I have to look at their chart to know what implant they have."
Personalized Care and Patient Education
Dr. Ringler takes the time to get to know his patients and create customized treatment plans. He wants women to feel confident and secure in their decision to pursue breast implants. He states:
"If someone comes in asking for silicone gel, and I think their physical dimensions are a good fit for the IDEAL IMPLANT, then I tell them why I think the IDEAL IMPLANT is a good option. I let them feel the implant. I show them the differences between silicone gel and the IDEAL IMPLANT. Even the same size IDEAL IMPLANT sitting next to a silicone gel implant has a different shape. I explain to them why I think the shape is better, and then I show them clinical photos of patients with standard implants and IDEAL IMPLANTS. The uniform response is,"'I like the IDEAL IMPLANT results better. Those look better.'"
Client Testimonials of Dr. Ringler  
Dr. Ringler comes highly rated on Realself.com. Patient reviews say:
"Dr. Ringler is a top doctor for a well deserved reason. Anyone who has seen him and had work done by him knows this. While extremely talented, Dr. Ringer and his whole team are also very kind and welcoming. The office is beautiful and I was very happy with my whole medical experience. I highly recommend this office."
"Amazing experience all the way from initial consult to post-op for my IDEAL breast augmentation with Dr. Ringler! His staff is great and so helpful too. Dr. Ringler really listened to what I wanted for my breast implant procedure outcome. I am a 40-year-old mom to four kids, so I had some concerns. The post-op care could not have been better either – very caring and thoughtful to all my needs. Love my new breasts and couldn't be happier! Thank you, thank you, Dr. Ringler!"
Confidence Women Deserve
There is no better time to get breast implants with Dr. Ringler. He can help you accomplish the size, shape, and appearance you desire with the safety you deserve. Learn more about his practice in Grand Rapids, Michigan by visiting stevenringlermd.com. Call 616-328-8800 today to schedule your no-obligation consultation.