Considering Plastic Surgery? Discover Why Women Trust Dr. Ringler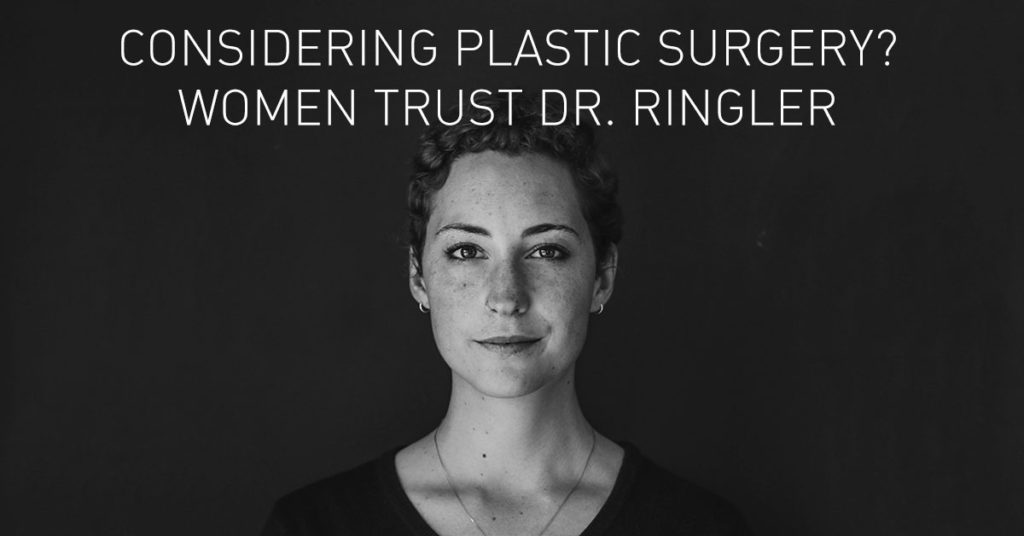 Getting plastic surgery can be a positive, life-changing experience, if done correctly. But unfortunately, plenty of people have found out the hard way that results greatly vary from one plastic surgeon to the next. Quality workmanship comes from a well-qualified plastic surgeon that listens to your concerns and knows how to help you achieve the outcome you desire.
A Board-Certified Plastic Surgeon
There are several factors to consider before choosing a plastic surgeon. Locating a skilled doctor takes more than a simple Internet search of "plastic surgeons near me." Dr. Steven Ringler at the Center for Aesthetics and Plastic Surgery in Grand Rapids, Michigan is known nationally and internationally for his work and achievements in the industry. As a board-certified plastic surgeon, he is part of an exclusive network allowed to offer the IDEAL IMPLANT® Structured Breast Implant. This new, innovative breast implant option uses an advanced internal structure to combine the benefits, without the drawbacks, of both silicone gel and saline implants.
To become board-certified by the American Board of Plastic Surgery, a plastic surgeon must meet certain educational, training, and professional requirements. The website www.abplasticsurgery.org states the purpose of the Board is "to establish requirements for the qualifications of applicants who request a certificate of their ability in the field of plastic surgery in its broadest sense."
Dr. Ringler says: "I think the most important thing that any woman can do that is interested in breast augmentation, start by seeing a board-certified plastic surgeon that has extensive experience in aesthetic breast surgery and offers patients options, whether it's silicone gel, traditional saline, or the IDEAL IMPLANT. They have options and experience to really address patients concerns and meet their needs. That's the best way to have a good outcome for the surgery, and minimize any risks."
A Doctor That Educates Before Undergoing Plastic Surgery
It is vital to find a plastic surgeon that will take the time to help you understand your options. If you are considering breast augmentation, you need to be aware of your choices. Dr. Ringler is dedicated to offering his patients the latest in implant technology. With the IDEAL IMPLANT, women are no longer forced to choose between the natural feel of silicone gel and the peace of mind that comes with saline.
Though Dr. Ringler is renown for his natural looking results using saline breast implants, the implants themselves are known for their less-than-natural look and feel. With the lack of any internal structure, they can behave like a water balloon if not filled properly and make the skin wrinkle or ripple. On the other hand, silicone gel implants are known for their realistic look and youthful shape, but inherently come with the risk of "silent rupture." This occurs when sticky silicone gel leaks into the surrounding tissues of a woman's body without her knowledge. A physical examination alone cannot determine whether a silicone gel implant has ruptured, rather an MRI scan is required.
The IDEAL IMPLANT is comprised of a series of shells nested together that hold two separate chambers filled with saline. This unique design:
Provides desired projection

Mitigates sloshing

Supports the implant to prevent collapse when upright

Reduces wrinkling and rippling

Allows the edge of the implant to conform to the natural curve of a woman's chest

Requires no MRI scans to detect rupture with no risk of "silent rupture"
Dr. Ringler works hard to ensure his patients understand the advantages of every type of implant and what they can expect from breast augmentation surgery.
Someone That Listens
Dr. Ringler takes the time to get to know his patients, their hopes, and their concerns. He works with every one of his patients to create customized treatment plans that are tailored to help them reach their individual goals:
"I try and manage expectations by getting a really clear understanding about what the patient's goal is, and what their expectation is. Size is a big factor. We use computer imaging to help with that. We also use external sizers and clinical photographs to help with that. Patients will occasionally bring in photos that they think look good, that they've downloaded, and I'll review those with them. I think the most important thing is that the patient has a pretty good understanding about what the size and shape of the breast is going to look like, and if they need a lift or they don't need a lift. It's really important that they understand that. I think that if you're really good at communicating those points with the patient, and have a long conversation about it, they're going to be happy with the result. I have a very high level of satisfaction in my patients. Very rarely do I have a patient coming back asking for something to be revised, unless they've had an issue with scar tissue or implant position, which is an inherent risk of the surgery."
Finding Plastic Surgeons Near Me
Do not settle for someone that is not committed to your success. If you are considering plastic surgery, look beyond the basic Internet search of "plastic surgeons near me." Working with a skilled and experienced plastic surgeon makes all the difference. Dr. Ringler is devoted to providing the best plastic surgery experience possible. Learn more about his practice by visiting stevenringlermd.com, or call 616-328-8800 today to schedule your no-obligation consultation.