F.D.A. Reaffirms Safety of Silicone Gel Implants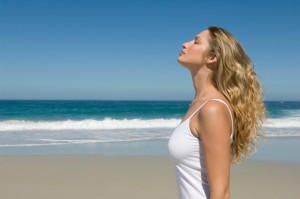 This week concluded two days of discussion and testimony about the safety of silicone gel breast implants. An official from the F.D.A., chief scientist, Dr. William Maisel, determined, once again, that silicone gel implants were safe.  The testimony of some women at the meeting regarding negative experiences did not alter the F.D.A'.s conclusion.  Diane Zuckerman, president of the National Research Center for Women and Families group felt that the breast implant manufacturers did an inadequate job of follow-up studies on women with silicone breast implants. The length of the study (27 pages), lack of follow-up by patients, and lack of compensation for patients or doctors has led to non-compliance with the follow-up study guidelines as they currently stand.
Although silicone gel implants are not without risks, they are typically limited to hardening around the area of the implants (known as capsular contracture), scarring, infection, and rupture.  Women should not count on breast implants as lifetime devices.  They should realize that over time, leaking and rupture may occur and that the implants may need to be removed or replaced at some time.
The committee also agreed that patients should no longer be told to seek out magnetic resonance imaging three years after receiving implants and every two years following.  Although MRI's can detect implant ruptures, they are expensive, and many women opt not to have them.  Additionally, there is little consensus on the best course of action should an implant rupture be detected.  Although the FDA and panel agreed that MRI is still the gold standard for detecting ruptured implants, all concurred that the requirement for ongoing MRI's should be removed.
Any woman with concerns about silicone gel or saline implants should make an appointment to speak with her own plastic surgeon regarding issues of safety and health