Facial Rejuvenation – So Many Options!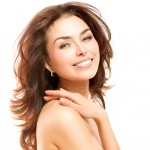 When it comes to choosing a plastic surgeon or procedure for your facial rejuvenation, the choices can be overwhelming.  Who is qualified to perform facelifts?  What are the differences between traditional facelift and a MACS lift?  What is a Lifestyle Lift?  Do the non-surgical options like Ultherapy and Exilis do the same thing?  What is a liquid facelift?  Which procedures provide the longest lasting results? What are the prices of the various procedures?
It would be a very long blog to answer all of the questions listed above, and often the answers will be different depending on whom you ask. In order to get the best facelift results, it is important to do your homework.  Look for a board certified plastic surgeon.  Information can be found on the ASPS (American Society of Plastic Surgeons) plasticsurgery.org website to find a list of board-certified plastic surgeons in your area.  In addition, the ASAPS (American Society for Aesthetic Plastic Surgery) surgery.org can give you the names of board-certified plastic surgeons who specialize in cosmetic plastic surgery.  From there, visit the websites of the plastic surgeons and schedule 2-3 consultations.  It will be time well spent.
Find a plastic surgeon who takes time to listen to your questions, is honest in their appraisal of how they would approach helping you achieve your goals.  Ask to see Before and After pictures and ask how many facelift procedures the plastic surgeon performs per year.  You should be very comfortable with your plastic surgeon, and questions should be welcomed. Seek those who offer a full range of surgical and non-surgical options and one who can customize a treatment plan to help you achieve your goals. Often an eyelift, browlift, fat injections, or facial fillers, necklift will be suggested for optimal results. Selecting the best plastic surgeon for facelift will be the most important decision you make in terms of your results.  An excellent plastic surgeon will help you achieve beautiful, long-lasting, natural results.