Liposuction and Weight Loss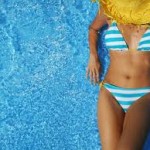 Weightloss & Liposution in Grand Rapids, MI
Much to the disappointment of many of our patients, liposuction, Coolsculpting and Exilis Elite are not procedures that result in much weight loss.  They do help to sculpt and reshape the body.  All of these procedures do destroy fat cells permanently, but the end result of the procedures is that the body is more balanced and proportional.
We offer several types of liposuction, from SmartLipo Triplex, which is a triple wave length laser form of liposuction, Body-Jet liposuction which uses water to dislodge the fat cells, and SAFElipo which is an advanced liposuction technique for removing fat.  All of these are surgical procedures but offer quicker recovery, less bruising and less swelling than would be expected with traditional tumescent liposuction.  These techniques all are capable of removing large volumes of fat, most particularly, Body-Jet, but none of them are designed for weight loss.
CoolSculpting is an in-office procedure that freezes the fat in a given area in about a one hour session.  Results are seen gradually over the next several months. Often multiple treatments are required to achieve desired result.  Results are more variable than with liposuction. Another non-surgical device, Exilis Elite uses radiofrequency technology to destroy fat cells in one hour sessions as the device is moved rapidly over the treatment area.  A benefit of Exilis is that it is able to treat areas such as the arms, neck, knees, flanks, and other areas that are difficult to treat with CoolSculpting, or in some cases, with liposuction.  As with CoolSculpting, results are not as predictable as with liposuction.
If you would like to learn more about the benefits of body-contouring, please contact Dr. Steven Ringler at 616.328.8800.