Liposuction May Reduce Risk of Heart Attack, Stroke, or Diabetes for Certain Patients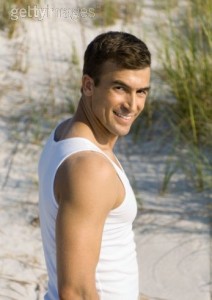 We typically consider liposuction to be a strictly cosmetic procedure, but at our recent ASPS annual meeting in Denver, on September 23-27, a study was presented by Dr. Eric Swanson that indicated for the first time that liposuction patients experience lower triglyceride levels and white blood cell counts, and perhaps decreasing the risk of heart attack, diabetes or stroke.
The study measured triglyceride and cholesterol levels in 322 patients undergoing liposuction and/or tummy tuck.  Of those, 71 percent had liposuction only.  In cases where the patients had normal triglyceride levels prior to surgery, the levels remained unchanged.  Yet in those with elevated levels of triglycerides prior to surgery – those that were elevated  >150/mg/dl, experienced an average 43 percent reduction in triglyceride levels after surgery.  This level of reduction is about twice that normally achieved through current drugs prescribed to treat elevated triglyceride levels. The effect was the same in both men and women.
White blood cell counts decreased on the average of 11 percent.  Typically, increased white blood cell counts are often associated with a higher rate of hypertension, diabetes, coronary heart disease, obesity and inflammation within the body.  There were not significant differences in the cholesterol levels of the patients detected following liposuction.
Although more research remains to be done, this study is important for several reasons.  Dr. Swanson indicated, that for many years in the medical community it was thought that the "visceral fat" surrounding the internal organs was of greater importance in predicting cardiovascular disease and risk of diabetes than the "subcutaneous" fat which is removed during liposuction.  This study suggests that the subcutaneous fat, which is the fat we are able to reach through liposuction, is equally important.  For patients with elevated triglyceride levels, who have considered liposuction, this may come as very welcome news.  Patients may not only improve their physical appearance, but may also have a reduced health risk post liposuction treatment.