How Much is a Breast Augmentation?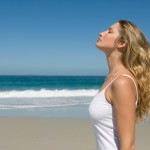 "How much is a breast augmentation?" This is a question we hear frequently from women calling our office.  When we tell them that the price can vary, there is sometimes a bit of surprise on the part of the caller.  I thought it might be good to explain some of the factors that can impact the price of a breast augmentation.  This includes variations within our own office and also the differences between plastic surgery offices that can affect price.
Experience and Expertise of the Plastic Surgeon
We frequently remind patients to make sure that they have their breast augmentation, or any plastic surgery, performed by a board certified plastic surgeon.  Board certified plastic surgeons have specific training in breast augmentation surgery. In addition, some plastic surgeons have much more experience, expertise and provide more options for patients, and this can also impact the price of the surgery.  The surgical technique for breast implants can also vary between plastic surgeons.  I typically use a transaxillary approach to breast augmentation that leaves no scar on the breast itself, but rather a very small incision under the armpit.  This technique takes a bit longer in the operating room but results tend to be much more favorable for most women.
Style and Type of Implant
Manufacturers of breast implants charge different prices for their products and that cost is passed on to the patient.  Saline, silicone gel and IDEAL structured implants all have different prices for the plastic surgeon, and therefore, also for the patient.  At the Center for Aesthetics and Plastic surgery, we utilize all three types of breast implants depending on the desires of the patient.  We use 3D imaging and sizers so the patient can determine which implant looks and feels the best to them.  All implants have risks and benefits and these will be explained to you during your consultation.  Ultimately, you should seek a plastic surgeon who gives you options in terms of breast implants so that you can decide which option is best for you.
Facility Fees and Support Team
No plastic surgeon is an island.  We have support teams which include everyone from our office staff, nurses, anesthesiologists, and recovery support team that are factored into the surgical fee.  There are also facility fees for the surgical facility and operating room team which will affect the cost of your surgery. If you opt for a surgical facility that is not accredited, you may end up paying more in the long run if complications should arise.
Additional Procedures
Many women who come in for a breast augmentation consult, also end up wanting a breast lift if there is sagging in the breasts.  A "mommy makeover" which combines a breast augmentation with a tummy is also common request and one that affects the cost of the surgery.
When you're seeking a breast augmentation or any type of plastic surgery, cost should be one consideration, but it should not be the only one.  Experience, expertise, options, and results may end up saving you more in the long run. Most plastic surgery offices offer patient financing through Care Credit or other services to make your surgery more affordable.
If you would like to learn more about options in breast augmentation, please call Dr. Ringler for a personal consultation. 616.328.8800