Options for Treating the Neck and Chin – Grand Rapids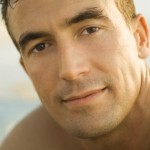 The neck and chin areas are both quick to show signs of facial aging; excess fat, jowls, and skin laxity are a few areas of concern. Many of my patients are surprised to learn that a full facelift or necklift is not always necessary to correct the problem.
Excess fat in the neck area can be helped with the use of SmartLipo Triplex laser liposuction. Using a very small cannula, in a very short, outpatient surgical procedure, the fat cells can be removed from the neck and under the chin for greatly improved contour. SmartLipo Triplex also offers the benefit of additional skin tightening, very minimal downtime for the patient with excellent results.
Our advanced techniques in Ultherapy can also help to reduce fat in the neck with the use of focused ultrasound energy. Using many more lines of energy than is typical with Ultherapy, this office procedure can help reduce fat, as well as subtly lift and tighten the skin of the neck. Many patients report that their skin just seems to "fit better" after Ultherapy treatment. This treatment is best for those without too much skin laxity in the neck, but recommended for those who have skin that is just beginning to lose some of its tone.
For patients with excessive laxity of the neck skin, the best results will still be achieved through a surgical necklift, often combined with a MACS facelift. Face and Necklift procedures today offer excellent results, minimal downtime, and turn back the clock about 10 years on the facial aging process. It is important to select a board certified plastic surgeon with extensive experience in facial rejuvenation for best results.
To find out which of our Neck or Chin enhancements may be right for you, please call our office today to schedule a complimentary consultation with Dr. Ringler.