Patients May Prefer a "Less Is More" Approach to Fat Transfer Procedures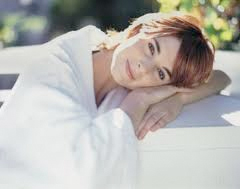 Many plastic surgeons take a minimalist, "less is more" approach to their work when performing fat transfer procedures and the like on patients who want to appear younger.
Houston plastic surgeon Dr. Neal Reisman wrote in Culture Map that when it comes to plastic surgery, the "goal is not to appear different than we did when we were younger, but look as we did at an earlier time." What causes these changes to the face is the loss of volume experienced over time and as an effect of sun exposure.
To remedy this looseness in the skin that results in lines and wrinkles, Dr. Reisman often recommends fat transfer procedures. By using the patient's own excess tissue from a donor site (like the abdomen or thighs), your plastic surgeon is able to restore lost facial volume.
As an added plus to this fat transfer procedure, "stem cells and other nutrient cells combined with such transfers actually improve the circulation to local tissue." While this will not replace a good skin care routine, it may help your skin maintain its healthy appearance for a longer period of time.
But what of those patients who lack sufficient fatty stores to undergo fat transfer procedures? Long-lasting facial fillers like Juvederm are FDA-approved and can restore lost volume and vibrancy to the face. Dr. Reisman urges patients to be aware that while these treatments can have long-lasting effects, they are not permanent. Any filler that is not FDA-approved should be avoided to ensure your safety and an aesthetically-pleasing result.
For patients whose skin laxity is too poor to be corrected by a non-surgical treatments like an injection, the "less is more" rule still applies. For sagging jowls or the like, a full facelift may not always be necessary to achieve the desired result, Dr. Reisman says. A smaller operation, like a targeted "mini-lift" can leave the patient with beautiful results for seven to 10 years. These types of procedures can be completed with minimal anesthesia and recovery times.
We encourage you to contact us to learn more about diminishing the effects of aging with a cosmetic surgery or non-surgical treatment that focuses on your individual needs and aesthetic goals.