PIP Breast Implant Removal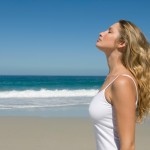 This week the International Society of Aesthetic Plastic Surgery (ISAPS) supported the French government's recommendation that all women who received the faulty, Poly Implant Prothese (PIP) breast implants should have them removed or exchanged. Estimates are that around 30,000-40,000 European women have had the PIP manufactured breast implants, which have proven to have a higher than acceptable rupture rate and were manufactured using an industrial-grade silicone as opposed to medical grade silicone. The company is no longer in business.
The German government has concurred with French government that all women with the implants should be removed as a precautionary measure, however, the British government has determined that the risk posed by the implants does not merit removal, but rather has advised women to have regular examines to make sure the implants have not leaked.
The PIP implants were never FDA approved for use in the United States. The two current manufacturers of breast implants with FDA approval in the U.S. are Allergan and Mentor. Both companies enjoy good safety records and have warranties on their breast implants. There are several other breast implants awaiting FDA approval including the "Gummy Bear" implant and the Ideal Implant. Although sometimes cumbersome, it seems the FDA should continue to error on the side of caution when it comes to approval of breast implants.