Plastic Surgery Market Shows Significant Growth in 2011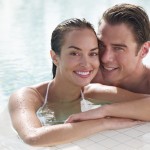 Last week the American Society of Plastic Surgeons (ASPS) released their statistics for plastic surgery procedures performed by board certified plastic surgeons in 2011. Despite a challenging economy, there were 13.8 million procedures performed in 2011. These numbers include both minimally invasive and surgical procedures. The numbers represent a 5 percent growth since 2010.
Surgical cosmetic procedures showed an increase of 2 percent, with 1.6 million procedures being performed. Heading the list, top surgical procedures included:
-Breast Augmentation (307,000 – up 4 percent)
–Rhinoplasty (244,00, down 3 percent)
–Liposuction (205,000, up 1 percent)
–Blepharoplasty (eyelid surgery) (196,000, down 6 percent)
–Facelift (119,00, up 5 percent)
There has been significant growth in the facelift procedures, which have not been one of the top five procedures since 2004. This is not surprising considering the aging baby boom generation, but the non-invasive and minimally invasive procedures still show the most growth. The top five minimally invasive procedures included:
-Botulinum toxin type A , Botox, Xeomin, Dysport (5.7 million, up 5 percent)
-Soft Tissue Fillers like Juvederm, Radiesse, (1.9 million, up 7 percent)
-Laser hair removal (1.1 million, up 15 percent)
-Microdermabrasion (900,000, up 9 percent)
If you are considering plastic surgery, seek out a board certified plastic surgeon with extensive experience in cosmetic procedures.