SAFELipo -A New Option in Body Contouring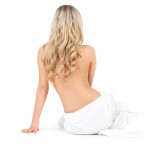 In addition to facial plastic surgery and breast surgery, I have a particular interest in body contouring and I try to offer patients the latest options in technology and procedures that are safe, proven and effective.  I realize that most people today want procedures that offer little or no downtime where quality and outcome aren't compromised.
With that in mind, I am adding a liposuction technique called SAFELipo to our body contouring options.  This technique was developed by Dr. Simeon Wall, Jr. from Louisiana.  Dr. Wall was disappointed by some of the results that he had been seeing with conventional liposuction, which too often resulted in waviness and lumpiness of the skin. He had also seen some bad laser liposuction results from unqualified surgeons, and he was concerned about the potential for overheating or burning the skin.
Dr. Wall refined some conventional liposuction techniques to develop a totally new and SAFE approach to liposuction which he coined, SAFELipo. The result of Dr. Wall's efforts is a totally new, gentle, and effective way to remove excess body fat, with minimal downtime or bruising, resulting in skin that is smooth and free of lumps. SAFE is an acronym for the liposuction process which is unique and revolutionary.
Step one;  fat Separation, which is performed with a specially designed "exploded" cannula using the latest power-assisted liposuction (PAL) technology. There is no heat used in this part of the procedure so there is no chance of burning the skin.
Step two; fat Aspiration, or removal, of the separated fat can be accomplished quickly and gently, with a much smaller cannula designed to remove this "liquefied" fat without damaging the fragile blood vessels and nerves.  Again, there is no heat generated.
Step three;  Fat Equalization, is performed after all the excess fat has been removed. This important step ensures a silky smooth appearance by equalizing the remaining thin layer of fat below the skin. This final step, in concert with the first two steps, prevents a wavy, lumpy, or unnatural appearance of the skin and gives incredible liposuction results.
In my practice, I am very comfortable with the use of many types of lasers and have been very happy with the results of that technology.  However, SAFELipo is another option that I have been using with very impressive results.  Using SAFELipo in combination with SmartLipo Triplex can provide excellent results for many patients where various techniques are better suited to specific areas of the body.
If you are considering body contouring, please seek out a board-certified plastic surgeon with extensive experience to ensure the best result.
For more information about Laser Liposuction, SAFELipo or to schedule a consultation, please call Grand Rapids Plastic Surgeon, Dr. Steven Ringler at 616.328.8800