Skin Care and Beauty Products: A Necessity or Luxury?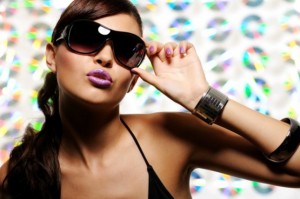 Today's consumer of beauty products considers them to be a necessity, not a luxury, according to an online survey by About.com. The 2010 Beauty Study, conducted in August, explores consumer behavior as it relates to the advertising and purchasing of beauty products.
Why do consumers choose a specific beauty brand? What type of advertisement do they respond to? The survey found answers to these questions and more.
While economic uncertainty has clearly affected consumer confidence, it hasn't diminished our desire to improve and maintain good looks. 80 percent of the 1,952 survey respondents said they planned to spend as much, if not more, money on skincare, grooming, teeth-whitening and cosmetic products this year.
These consumers are a goal-oriented bunch, so if a beauty product offers a real solution to their skin care or hair care concerns, or if it helps them maintain a certain style, they're likely to pay a little extra to get it. "We see a significant number of intent-driven consumers willing to pay higher prices for quality, brand products that satisfy specific beauty needs," says Evan Minskoff, vice president of marketing for the About Group.
With the goal of increased confidence, people are looking for products that help achieve specific appearance-related goals. Advertising should therefore appeal to that confidence – not focus on perceived flaws or insecurities, the survey suggests. And of course, the survey confirmed that people love freebies, coupons and specials on their products.
Read more details about the 2010 Beauty Study on Businesswire.com