Snapchatting Plastic Surgery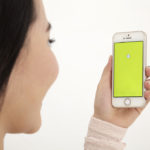 There have been recent articles in ASAPS and in the media about plastic surgeons who regularly snapchat plastic surgery procedures, with their patients permission, and gain millions of viewers and sometimes new referrals.
As we become more entrenched with this type of plastic surgery voyeurism that started with with Extreme Makeover, then Nip/Tuck and Botched, there seems to be an endless appetite for people to want to look behind the scenes of plastic surgery procedures.
On the one hand, it is normal to want to know what to expect during a plastic surgery procedure. Consultations with a plastic surgeon and sites such as ASAPS and ASPS and RealSelf can give patients a very thorough and realistic idea about what to expect before, during and after surgery. Other tools such as TouchMD are also great patient educational tools.
So what is wrong with snapchatting your plastic surgery procedure? I think my friend, colleague and President of the American Society for Aesthetic Plastic Surgery, Dr. Dan Mills stated the issue very well. "A doctor-patient relationship should be a sacred one and patient safety should be the number one priority." Live streaming surgery is inappropriate and pushes ethical boundaries, regardless of permission granted. "If I happen to be live-streaming surgery and something goes wrong, am I going to be thinking more about the patient or am I going to be thinking about the live-streaming?" There is also the issue of introducing unnecessary, unsterilized equipment into the the operating room. The entire and complete focus of any surgical procedure should be on the patient, not an audience.
I agree with Dr. Mills that from an ethical and professional standpoint, snapchatting plastic surgery procedures crosses the line. Currently the ASAPS ethics committee is working on this issue and no doubt will release a statement condemning snapchatting plastic surgery. Apparently, sometimes it is necessary to state the obvious.
If you would like to learn more about any plastic surgery procedure, please contact Dr. Steven Ringler for a consultation.