The Gift of Plastic Surgery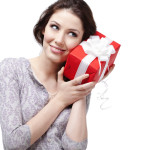 We have seen a trend in the past few years of those who want to give others the gift of plastic surgery. According to the Academy of Facial and Reconstructive Surgery (ENT specialty) the increase in demand for plastic surgery from Thanksgiving to Christmas increases by about 25%.
There is no doubt the holidays are busy times for those seeking plastic surgery procedures for several reasons: everyone wants to look their best for their social functions over the holidays so there is increased demand for skin care, facials, SkinPen, Ultherapy and other non-invasive treatments for improving the skin that require little or no downtime.
Also, perhaps not coincidentally, we also see a boost in those seeking body -contouring procedures right after Thanksgiving through the New Year! With more options than ever, from liposuction, CoolSculpting, Vanquish and Exilis, there are many ways to trim that extra bit of turkey stuffing from the abdomen or flanks in order to look great for the holidays and new year.
There are also those who are able to take some extra time off over the holidays and choose to have procedures when they have a bit of extra recovery time. These are a few of the many reasons that people give themselves the gift of plastic surgery over the holidays.
When it comes to surprising a loved one with the gift of plastic surgery, there are a few warnings. A woman receiving a "surprise" breast augmentation from her husband may be less than thrilled with his generosity. The same could be said for a Mommy Makeover or tummy tuck. Unless the recipient has requested this type of gift, better to tread carefully. For those in doubt, a gift certificate may be the best option so the recipient can make their own decision on the gift of plastic surgery that they prefer.
If you would like more information on any of our plastic surgery procedures, please contact Dr. Ringler for a private consultation.