The IDEAL IMPLANT®: Breast Implants Using Today's Technology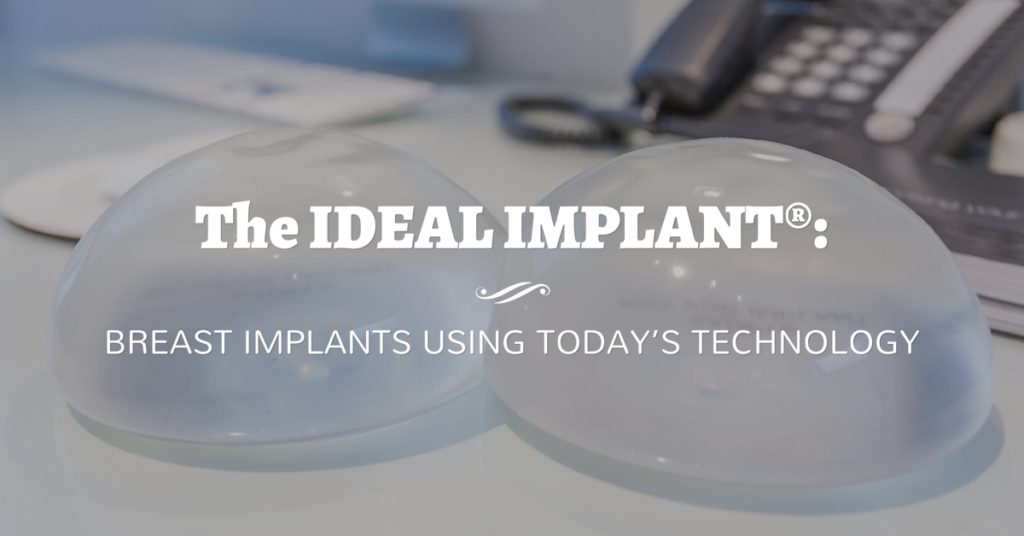 Women deserve a breast implant option that combines the safety they need with the beauty they desire. For many years, silicone gel or saline implants dominated the plastic surgery industry. These options forced women to choose between the realistic look that comes with silicone gel breast implants, and the peace of mind of saline. But now, a technology-driven "structured implant" is available that provides all the advantages, without the drawbacks, of either silicone gel or saline. IDEAL IMPLANT® Structured Breast Implants, offered by Dr. Steven Ringler, utilize the latest in implant technology to offer a unique, new implant option.
Considering Plastic Surgery?
Undergoing plastic surgery is a big, life-changing decision. Dr. Ringler wants his patients to walk away from their breast augmentation experience feeling better about themselves with greater confidence in their appearance. He works hard to stay up-to-date on safe, proven products and techniques to provide the best patient care possible. In the video below, learn why women feel plastic surgery improves their wellbeing.
Dr. Ringler Values Patient Education
Dr. Ringler is a board-certified by the American Board of Plastic Surgery, and an IDEAL IMPLANT Premier Surgeon. He is dedicated to empowering women by offering choices that help them accomplish their goals. Dr. Ringler takes the time necessary to educate his patients, answer their questions, and address any concerns they might have about plastic surgery. He says:
"We have a beautiful facility, very private, with a great team of employees and staff to help patients make decisions about what's best for them. My patients are happy. They're treated with respect. We're good at listening and learning what patient's goals and expectations are, and trying to meet those with procedures and treatments we have to offer … I think it's really important, as a physician, to educate the patient. That's part of the informed consent process. I think patients need to understand what their options are. It's their body. They need to make the decision."
Want Breast Implants?
Receiving breast implants is a popular plastic surgery choice. The IDEAL IMPLANT is different than any other previous type of implant. As a "structured implant," it is made up of a series of shells nested together that hold two separate chambers filled with saline. This advanced internal structure:
Provides a natural feel and realistic look women expect from silicone gel

breast implants

Gives the safety and security of saline

Creates a youthful shape, volume, and projection

Supports the upper pole of the implant to eliminate the "water-bed" effect

Reduces wrinkling, rippling, and folding

Allows plastic surgeons to adjust the volume of the implant to cater to the exact requests of their patients

Requires a smaller incision than with silicone gel implants
"Silent Rupture" with Silicone Gel Breast Implants
The unique design of the IDEAL IMPLANT allows women to always know their implants are intact by simply looking in the mirror. No MRI scans are needed to detect an issue with the IDEAL IMPLANT. With silicone gel implants, a "silent rupture" can occur. The FDA advises women with silicone gel implants receive an MRI scan every two to three years to detect such a problem. Otherwise, sticky silicone gel can unknowingly leak into the surrounding tissues of a woman's body.
The IDEAL IMPLANT carries no risk of "silent rupture," allowing women to enjoy their breast implants instead of worry about them. As an FDA-approved implant, it is made from time-tested materials in an FDA-inspected facility using advanced robotics to achieve greater consistency and ensure high-quality standards. Dr. Ringler thinks the IDEAL IMPLANT is a valuable asset to the plastic surgery industry:
"As soon as the IDEAL IMPLANT became available, I began using the product. I know, for me, it's been a great advancement because it's really been the best design change that I've seen in implants through my entire career."
Five Stars for Dr. Ringler
Dr. Ringler's dedication to customer satisfaction is evident from his five-star rating on Realself.com. One patient testimonial reads:
"I have wanted a breast augmentation ever since I was 18. I never thought I would ever get the courage to actually do it, but after meeting with Dr. Ringler, I couldn't have felt any more comfortable. He answered all of my questions and made me not only comfortable to undergo the procedure, but SO very excited! I couldn't be happier with my results. Very professional doctor and staff. Everyone went above and beyond. I did do the IDEAL IMPLANTS and I am thrilled with my decision. I healed very quickly and want to say thank you to Dr. Ringler for making me feel so confident with my body!"
Another patient review states:
"Without equivocation, the finest, most considerate, and professional medical group I've had contact with. Dr. Ringler is exactly as talked about on different forums. Knowledgeable, experienced, and caring. A wonderful man."
Freedom with the IDEAL IMPLANT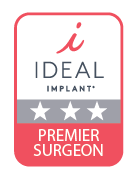 Now is the time to pursue your goals. With the technological advancements of today, don't settle for the breast implants of yesterday. Dr. Ringler can help you understand your options, develop clear expectations, and receive beautiful results. Put his skills, expertise, and knowledge to the test, and see why women throughout the Grand Rapids, Michigan area trust Dr. Ringler. Learn more at stevenringlermd.com.
Call 616-328-8800 today to schedule a no-obligation consultation.