Ultherapy & Facial UltraLift Grand Rapids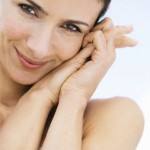 Doctors at the forefront of medical innovation agree that Ulthera or Ultherapyis a great advancement in the noninvasive treatment of aging skin.  Dr. Ringler offers Ulthera to his patients in Grand Rapids as a nonsurgical option to the traditional facelift.  Ultherapy lifts and tones skin from the inside out.  Ultrasonic waves are directed onto the outer layer of the skin, but also deep into the tissue heating and gently tightening.  Ultherapy engages the body's own regenerative process and creates natural, beautiful results.
Dr. Ringler is introducing UltraLift as a non-surgical approach to facial rejuvenation for men and women. Dr. Ringler created the UltraLift technique through the use of advanced techniques in Ultherapy along with a personalized plan for liquid facelift, using a combination of facial fillers, such as Radiesse and Juvederm, to help restore lost volume to the face and address other areas of facial aging such as wrinkles or uneven jawline. UltraLift can help restore a more youthful appearance to the face, neck and brow for those not ready for a facelift or to enhance or prolong results of a surgical facelift. Ultherapy and UltraLift are in-office procedures that offer little or no downtime. Although not as dramatic as a surgical facelift, the results from UltraLift can be very satisfying for patients looking for subtle and natural results.
For more information about Ultherapy or UltraLift or to schedule a consultation, please call Grand Rapids Plastic Surgeon, Dr. Steven Ringler at 616.328.8800